Johnson County Bar Association Business Partners are organizations whose primary aim is to make a difference to the legal practices of our members.  These trusted Partners have been vetted by the Board of Directors, and will work alongside the Bar to provide products and services relative to our legal community.
Bank Midwest - The Preferred Banking Business Partner of JCBA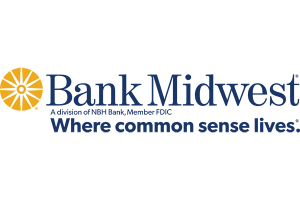 Bank Midwest is a preferred lender with the SBA.  They are working with their clients to help them through the Paycheck Protection Program, and as the Johnson County Bar Association's Preferred Banking Partner, we would like to extend this assistance to the Association's members.  Below are links to several documents, most notably, the application for the program.  It is important that all individuals with 20% or greater ownership in the business fill out separate pages.
If you have questions, please contact us:
Ivan Huntoon, Business Banking Center Manager Metcalf  913.998.7045
BankMidwest PPP Docs
Lockton Affinity - The Preferred Insurance Business Partner of JCBA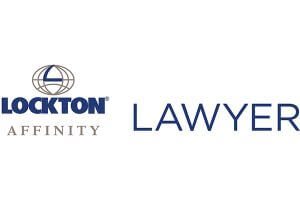 From individuals needing professional and cyber liability to firms seeking comprehensive protection, Lockton Affinity Lawyer's suite of products are designed to cover the risks you face as an attorney, a business and an individual each and every day. Lockton Affinity Lawyer offers competitive pricing, comprehensive coverage, risk management tips and quick and easy applications. As part of their process, Lockton Affinity Lawyer will also assess your total insurance needs at no cost, no obligation and no risk. Apply in minutes at the JOCO Bar page   LocktonAffinityLawyer.com.
Quick Price Check! - take this survey for a quick quote response 
SmartStart - The Preferred Ignition Interlock Business Partner of JCBA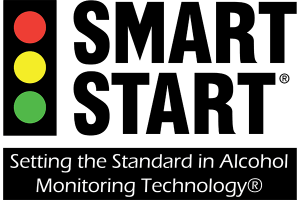 Smart Start, Inc. is the preferred interlock Partner of JCBA.  Simply put, they want to be our member's one stop solution for Alcohol Monitoring. From Ignition Interlock to portable alcohol monitoring, our comprehensive product suite covers your client needs and risk-levels, while SmartWeb™ puts you in control of monitoring.
 Ignition Interlock
Dependable, affordable, and discreet solutions for DUI requirements
SmartMobile™
Reliable, robust portable monitoring for higher-risk clients.
BreathCheck™
Portable, app-based monitoring in a small & discreet device.
SmartWeb™
Our reliable case-management software that lets you monitor your client with the click of a mouse.
For more information, contact Fred Porterfield,
Cell: 1-800-831-3299