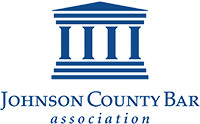 "Networking through JCBA isn't just social...it's sharing knowledge and interest in bettering the legal representation we give our clients"
If you ask the country's top legal professionals what the single most important factor is in determining an attorney's success, chances are, they'll say it's the connections.
Yes, it's often who you know, as much as what you know, that can make or break a case. ...who you know has tried similar cases or dealt with similar clients....who you know who can help you find expert witnesses...who you know in the prosecutor's office or on the bench.
If you're not among them, join today!
Active Members - Practicing for 4 or more years
New Lawyer - 1st Year of Practice
New Lawyer - 2nd Year of Practice
New Lawyer - 3rd Year of Practice
Affiliate Member - Public Defender, Public Service or Non-profit Attorney.  Non-Lawyer working for the court or in a law firm