2022 Judicial Evaluation Results
The Johnson County Bar Association (JCBA) has released the results of its 2022 Judicial Evaluations for the 10th Judicial District, Johnson County, Kansas Court of Appeals and the Kansas Supreme Court.
As a service to the community, JCBA developed the survey in order to provide meaningful information for voters to assess the performance of district court judges, particularly those up for retention in November's election.
Below are the survey results for the 2022 Judicial Evaluations.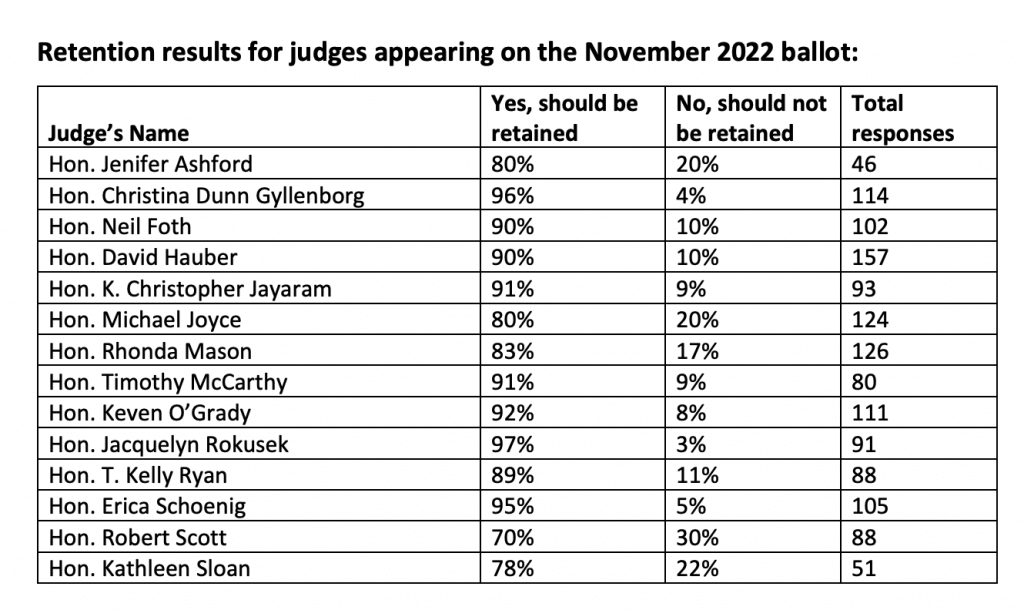 If you have any questions, please email Tracey DeMarea, JCBA Executive Director at tdemarea@jocobar.org.